At least 6000 security officials will be deployed for the inauguration of President-elect Nana Addo Dankwa Akufo-Addo on Thursday (7 January 2021).
The security personnel will include officers of the Ghana Armed Forces, according to a statement from the police service.
The statement added all VVIPs will be provided with close protection and COVID-19 protocols will be observed.
"The Police Administration has put in place security measures for the inauguration of the President Elect of the Republic of Ghana, His Excellency Nana Addo Dankwa Akufo-Addo; Vice President Elect, His Excellency Dr. Mahamudu Bawumia; Speakers and Members of the Eighth Parliament of the Fourth Republic on 7th January, 2021 at Accra.
"All VVIPs would be offered close protection as appropriate. The entire State House Complex; Accra International Conference Centre; Accra Sports Stadium and the Black Star Square would also be secured and patrolled by security personnel."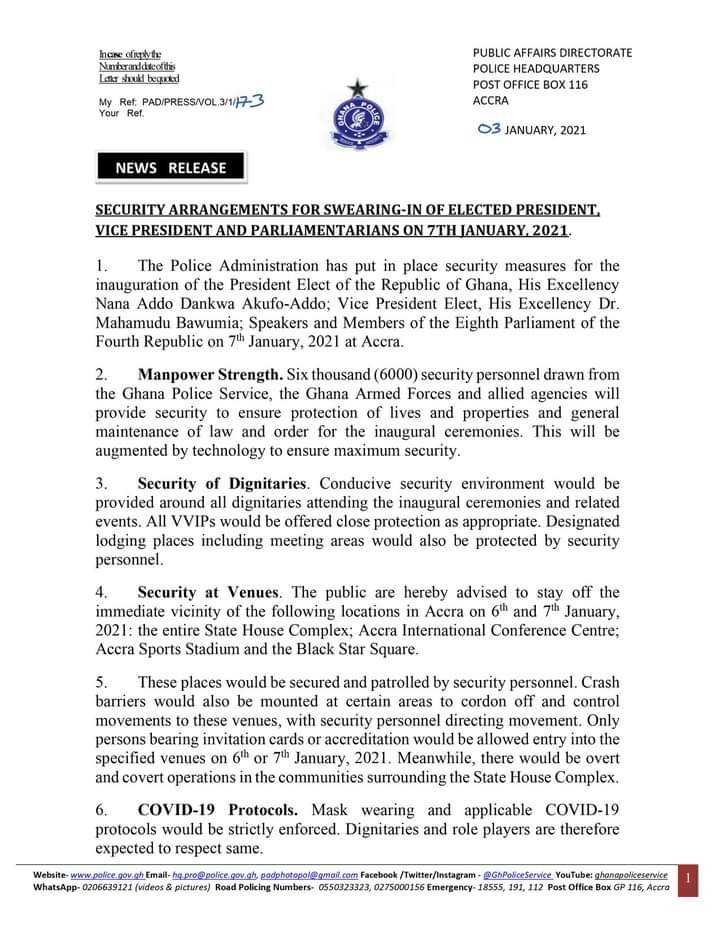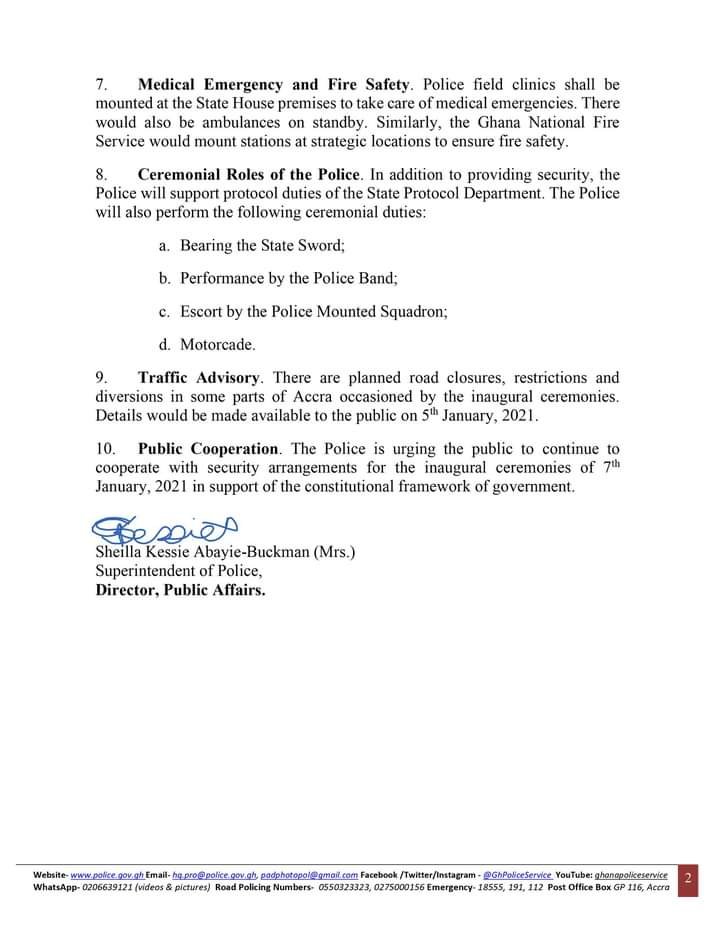 Source: Daily Mail GH